Tigerwood is one of the most exotic and sought-after Brazilian hardwoods, and offers a large variation in striping.  It darkens over time, and therefore features light golden-reddish browns. Tigerwood flooring also has orange color with blackish brown streaks.
Tigerwood Flooring Sizes
Our Tigerwood flooring is available in solid wood ¾" x 3 ¼" and 5" widths.  Also, Pre-finished is available in the same widths.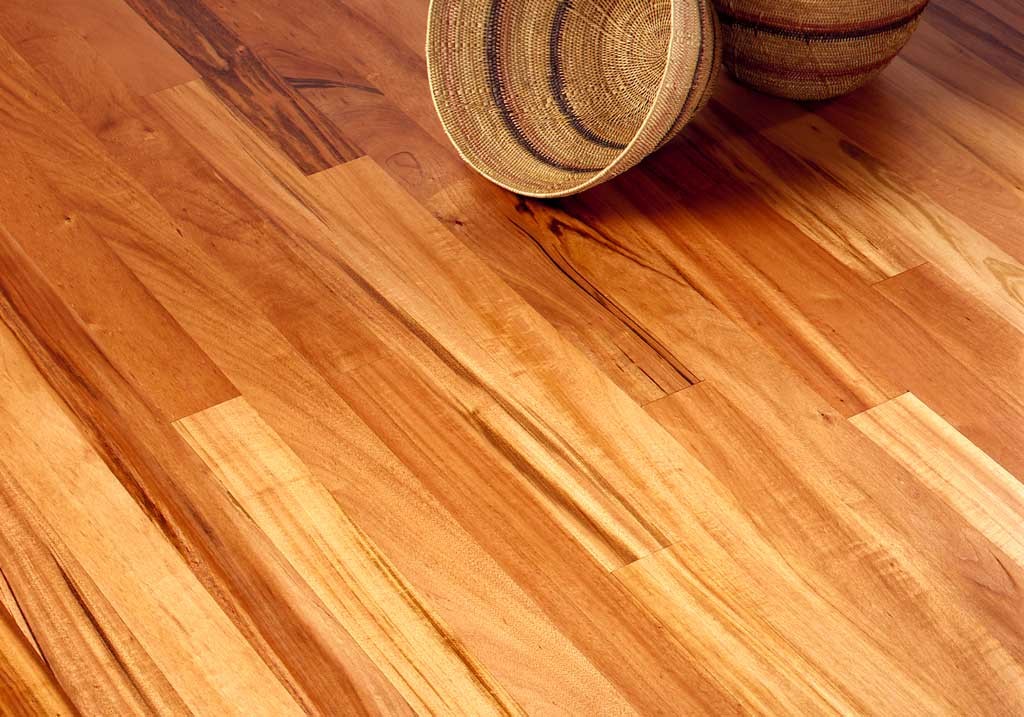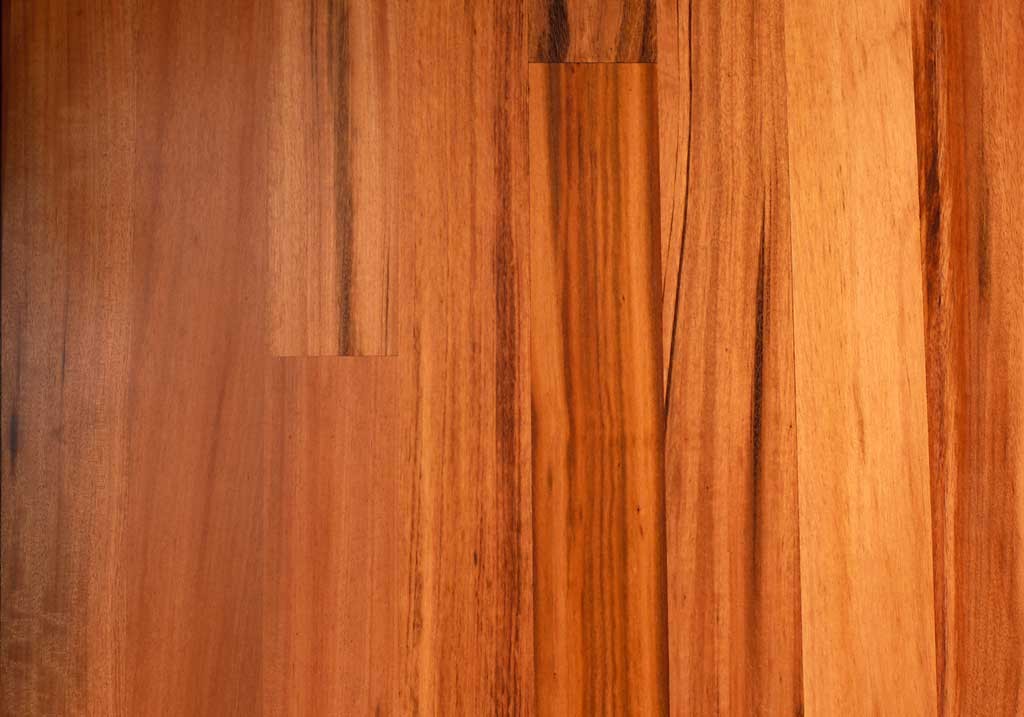 | PRE-FINISHED | Length | Price |
| --- | --- | --- |
| TIGERWOOD 3/4 X 3 1/4 CLR PF NAT. MB4 | 1'-7' | $5.05 |
| TIGERWOOD 3/4 X 5 CLR PF NAT. MB4 | 1'-7' | $5.65 |
| Unfinished | Length | Price |
| --- | --- | --- |
| TIGERWOOD 3/4 X 3 1/4 CLR | 1'-7' | $3.95 |
| TIGERWOOD 3/4 X 5 CLR | 1'-7' | $3.95 |
Properties
Goncalo Alves (Astronium graveolens)
Common Name(s): Goncalo Alves, Tigerwood, Jobillo
Scientific Name: Astronium graveolens (syn. A. fraxinifolium)
Distribution: From Mexico southward to Brazil
Tree Size: 100-130 ft (30-40 m) tall, 3-5 ft (1-1.5 m) trunk diameter
Average Dried Weight: 62 lbs/ft3 (995 kg/m3)
Basic Specific Gravity: .80
Hardness: 2,250 lbf (10,000 N)
Rupture Strength: 18,400 lbf/in2 (126,920 kPa)
Elastic Strength: 2,404,000 lbf/in2 (16,580 MPa)
Crushing Strength: 10,710 lbf/in2 (73.9 MPa)
Shrinkage: Radial: 4.0%, Tangential: 7.6%, Volumetric: 10.0%, T/R Ratio: 1.9
From: The Wood Database